Dr. Michael J. Martirano
HCPSS Superintendent
Biography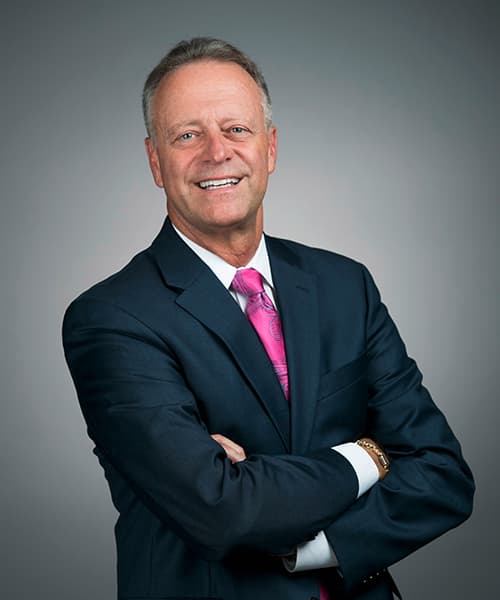 Dr. Michael J. Martirano was named superintendent for the Howard County Public School System in July 2018 after serving as interim superintendent since May 2017. An educator for more than 35 years, he considers himself a teacher first and foremost. He is guided by the principle "to teach a child well, you must know a child well," and is committed to ensuring equity and giving every student an opportunity to succeed in an inclusive and nurturing environment.
Dr. Martirano leads HCPSS through his Strategic Call to Action, which places students at the heart of all decisions and serves as the foundation for all system work toward ensuring academic success and social-emotional well-being for each student. He is focused on building strong relationships and trust in the system and throughout the community, and engages the participation of a wide spectrum of community members, staff and students in helping to take Howard County schools to the next level.
Howard County Board of Education Renews Contract for Superintendent Dr. Michael J. Martirano
Superintendent's Contract 2022-2026
Superintendent's Contract – Renewal Comments (2/10/2022)
Superintendent's Contract 2018-2022 (Updated 5/9/18)
State of Howard County Public Schools 2020
Strategic Call to Action
Dr. Martirano's Strategic Call to Action, Learning and Leading with Equity, guides all system actions and decisions toward ensuring the academic success and social-emotional well-being for each student in an inclusive and nurturing environment. This strategic plan aligns priorities, plans and resources, and includes performance measures to track system progress toward achieving 15 desired outcomes spanning three key areas: student-centered practices, inclusive relationships, and responsive and efficient operations.
Learn more about Dr. Martirano's call to action for the HCPSS Community →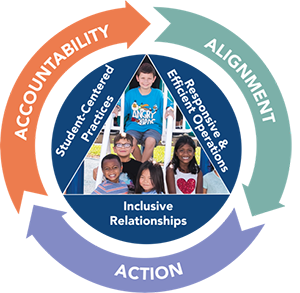 Inclusive Relationships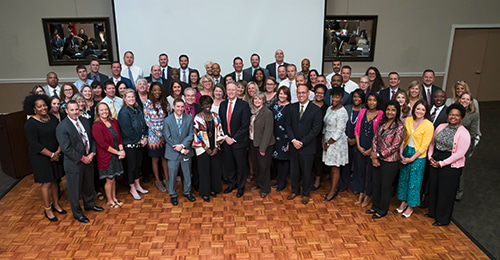 Dr. Martirano knows that strong and positive relationships are fundamental to the successful outcome of every HCPSS goal, including student and staff achievement and well-being, community support, and sufficient resources to ensure an excellent educational program. Upon taking the school system helm, he immediately focused on rebuilding relationships with elected officials, community members and staff. He continues to seek input and collaboration from diverse stakeholders, and involves many more representatives among students, parents, community advocates and staff at all levels in developing initiatives and contributing to solutions.
Members of seven Superintendent's Advisory Councils meet regularly throughout the school year to provide input and feedback, and develop initiatives and solutions aligned to the Strategic Call to Action. Current groups include Diversity, Equity and Inclusion, Mental Health, Program Innovation and Special Education, as well as groups for students, teachers and paraprofessional staff.
To gain an authentic view of school from the student's perspective, Dr. Martirano shadows a student for a day, joining in classwork, activities and casual interactions with teachers and classmates. Through the Lens of a Student →
Key Focus Areas
Equity
Dr. Martirano is leading HCPSS in making equity ubiquitous throughout school system practices, resources and opportunities, and in ensuring a common definition and language for equity among all HCPSS stakeholders. Specific efforts support a commitment to equitable discipline practices, increasing staff diversity, and embedding diversity and inclusion throughout the curriculum.
Restorative Practices
Based upon principles of restorative justice, restorative practices are at the core of Dr. Martirano's primary, long term strategy for achieving higher levels of student engagement and achievement, narrowing achievement gaps among student groups, and ensuring nurturing, inclusive and safe learning environments for all students. These practices build healthy relationships based on empathy between students and staff, and among adults in the school community, which are fundamental to learning engagement.
The elevation of "student voice" is a fundamental strategy for schools to establish a restorative climate. Student voice circles and other initiatives deepen staff members' understanding of student perspectives, increase students' role in school leadership, and inform teaching and learning experiences that are engaging and inspiring.
Well-being and Mental Health
More than 22 percent of HCPSS students live in poverty, and many more face language barriers, mental health issues and other challenges that hinder learning and achievement. Dr. Martirano is enhancing supports for the students with greatest need by adding special educators, social workers and nurses in schools and expanding access to essential services in collaboration with community service providers.
Special Education
Dr. Martirano is committed to ensuring students needing special education services receive high quality instruction and supports in the least restrictive environment, with full collaboration among staff, families and community providers.
The Special Education strategic plan includes strategies and initiatives that are underway regarding instructional practice improvements, data driven results, social skills, IEP compliance and accountability, professional learning, and staffing
A workgroup to support students with dyslexia and other reading disorders involves students, their families, community members and staff
The Superintendent's Special Education Advisory Council recommends improvements for programs, initiatives and supports for students and their families
Personalized Learning
Under Dr. Martirano's leadership, HCPSS is rapidly expanding learning opportunities to align with students' individual strengths, needs, skills and interests. New digital and other non-traditional options, multiple career pathways, early college opportunities, and other initiatives enrich education for all students.
Responsive and Transparent Operations
Dr. Martirano considers transparency of school system decisions and operations, fiscal integrity, and accountability to the community among the school system's most fundamental responsibilities.
Upon taking the helm of the school system he acted decisively to streamline operations, better ensure student safety, and demonstrate a commitment to responsiveness and trustworthiness to staff, community members and elected officials. He has refined business processes to ensure tight financial oversight and the most effective and efficient use of school system resources.
Accomplishments
Education
National Academy for Superintendents, 2010: Ohio State University
Doctorate of Education, School Management and Instructional Leadership, 1994: Nova Southeastern University
Master of Education, Educational Policy, Planning, and Administration, 1992: University of Maryland
Master of Education, Counseling and Personnel Services, 1985: University of Maryland
Bachelor of Science, Science Education, 1981: University of Maryland
Career Highlights
Superintendent, 2018-present; Interim Superintendent, 2017–2018: Howard County Public School System, Maryland
State Superintendent of Schools, 2014–2017: West Virginia Department of Education
Superintendent of Schools, 2005–2014: St. Mary's County Public Schools, Maryland
Director of School Administration, 2002–2005: Howard County Public School System, Maryland
Principal, Laurel High School, 2001–2002: Prince George's County Public School System, Maryland
Notable Achievements
Dr. Martirano is recognized as one of the nation's top educational leaders. A few of the accolades and achievements earned throughout his career:
Maryland Superintendent of the Year
Distinguished West Virginian award
Jack Epstein Award for contribution to multicultural education in Maryland
Named a "Chief Making A Difference" and one of 50 people "Shaping the Future of K–12 Education in America," Smart List Awards
President, Public School Superintendent Association of Maryland
Represented America as one of eight state school system chiefs in U.S.-China Dialogue in Shanghai
"Friend of the Farmer" Howard County Farm Bureau award
Howard County NAACP Education Champion award
HCPSS Executive Leadership Team
HCPSS Superintendent Michael Martirano has reorganized Central Office in order to promote equity, improve efficiencies, and ensure academic excellence for all students. The new organization provides a flatter leadership model that fosters cross and vertical collaboration and opens lines of communication at all levels throughout the school system. With a focus on instruction as a birth-through-graduation continuum, the new structure better positions the school system to support schools and communities, improve responsiveness to parents/guardians, and enhance transparency.
Learn more about the Executive Leadership Team →
Press Inquiries
Contact the Public Information Office →