Dr. Michael J. Martirano
HCPSS Superintendent
Biography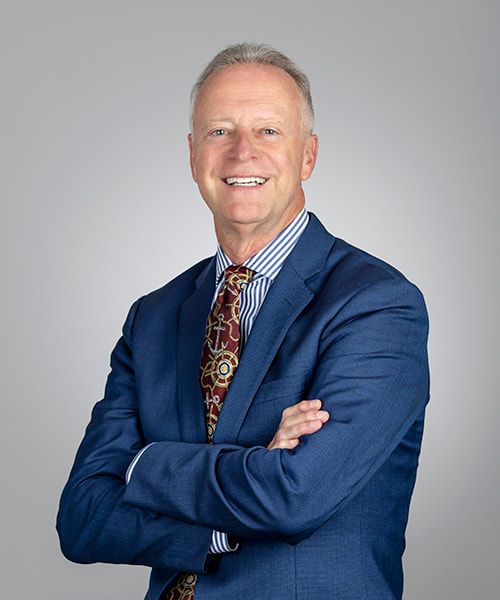 Dr. Michael J. Martirano was named superintendent for the Howard County Public School System in July 2018 after serving as interim superintendent since May 2017. An educator for more than 35 years, he considers himself a teacher first and foremost. He is guided by the principle "to teach a child well, you must know a child well," and is committed to ensuring equity and giving every student an opportunity to succeed in an inclusive and nurturing environment.
Dr. Martirano leads HCPSS through his Strategic Call to Action, which places students at the heart of all decisions and serves as the foundation for all system work toward ensuring academic success and social-emotional well-being for each student. He is focused on building strong relationships and trust in the system and throughout the community, and engages the participation of a wide spectrum of community members, staff and students in helping to take Howard County schools to the next level.
HCPSS Superintendent Receives Two Awards
Howard County Board of Education Renews Contract for Superintendent Dr. Michael J. Martirano
Superintendent's Contract 2022-2026
Superintendent's Contract – Renewal Comments (2/10/2022)
Superintendent's Contract 2018-2022 (Updated 5/9/18)
State of Howard County Public Schools 2020
Inside HCPSS Podcast
Welcome to the Inside HCPSS podcast, a podcast produced by the Howard County Public School System centered around conversations with HCPSS Superintendent, Dr. Michael J. Martirano.
Stay tuned to future episodes this season where we'll continue to discuss topics related to the school system and our terrific students and staff.
Enjoy the conversations.
Key Focus Areas
Accomplishments
Education
National Academy for Superintendents, 2010: Ohio State University
Doctorate of Education, School Management and Instructional Leadership, 1994: Nova Southeastern University
Master of Education, Educational Policy, Planning, and Administration, 1992: University of Maryland
Master of Education, Counseling and Personnel Services, 1985: University of Maryland
Bachelor of Science, Science Education, 1981: University of Maryland
Career Highlights
Superintendent, 2018-present; Interim Superintendent, 2017–2018: Howard County Public School System, Maryland
State Superintendent of Schools, 2014–2017: West Virginia Department of Education
Superintendent of Schools, 2005–2014: St. Mary's County Public Schools, Maryland
Director of School Administration, 2002–2005: Howard County Public School System, Maryland
Principal, Laurel High School, 2001–2002: Prince George's County Public School System, Maryland
Notable Achievements
Dr. Martirano is recognized as one of the nation's top educational leaders. A few of the accolades and achievements earned throughout his career:
Maryland Superintendent of the Year
Distinguished West Virginian award
Jack Epstein Award for contribution to multicultural education in Maryland
Named a "Chief Making A Difference" and one of 50 people "Shaping the Future of K–12 Education in America," Smart List Awards
President, Public School Superintendent Association of Maryland
Represented America as one of eight state school system chiefs in U.S.-China Dialogue in Shanghai
"Friend of the Farmer" Howard County Farm Bureau award
Howard County NAACP Education Champion award
Tom Cookerly Exceptional School Superintendent Leadership Award, National Center for Children and Families
Superintendent's Cabinet
HCPSS Superintendent Michael Martirano has reorganized Central Office in order to promote equity, improve efficiencies, and ensure academic excellence for all students. The new organization provides a flatter leadership model that fosters cross and vertical collaboration and opens lines of communication at all levels throughout the school system. With a focus on instruction as a birth-through-graduation continuum, the new structure better positions the school system to support schools and communities, improve responsiveness to parents/guardians, and enhance transparency.
Learn more about the Superintendent's Cabinet →
Press Inquiries