Inside HCPSS
Welcome to the Inside HCPSS podcast, a podcast produced by the Howard County Public School System centered around conversations with HCPSS Superintendent, Dr. Michael J. Martirano.
Stay tuned to future episodes where we'll continue to discuss topics related to the school system and our terrific students and staff.
We hope you enjoy the conversations.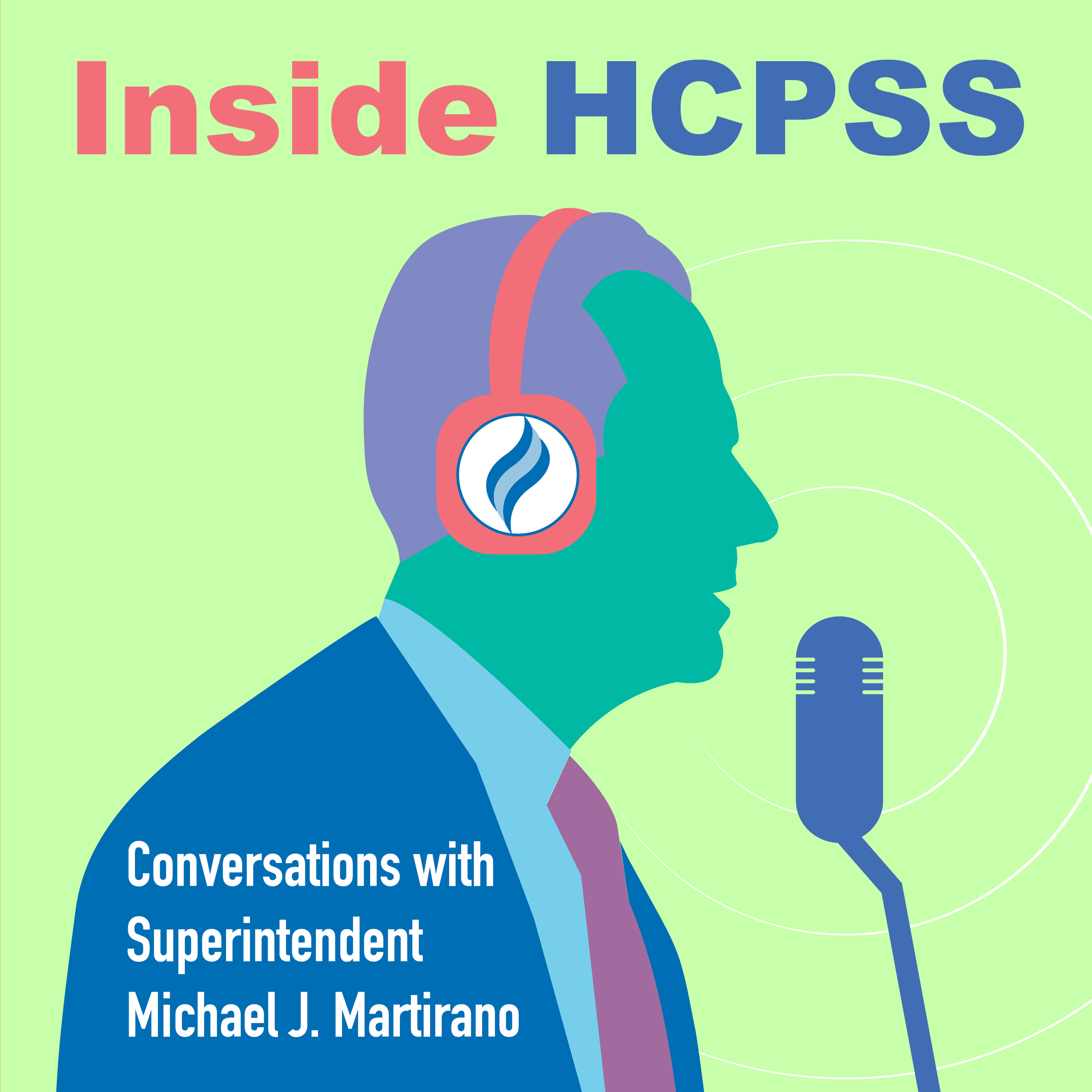 Subscribe: Apple Podcasts | Spotify | Google Podcasts | RSS
---
We're so thankful that you joined us for our inaugural season of Inside HCPSS. While the school year is over for our students, much of our staff will be jumping into action over the summer to prepare for the upcoming school year. So as we bring the first season to a close with this episode, we'll be taking a brief podcasting break and will bring you Season 2 after the new school year begins this Fall.