Non-Discrimination and Inclusivity
The Howard County Public School System (HCPSS) recognizes that the quality and character of school life powerfully affects student motivation to learn. This understanding is in line with a growing body of research—and legislation—that supports the importance of a safe and nurturing school climate to promoting student academic achievement and healthy youth development.
HCPSS Non-Discrimination
The Howard County Public School System (HCPSS) does not discriminate on the basis of race, color, creed, national origin, immigration status, religion, physical, mental, or educational disability, pregnancy, age, gender, gender expression, gender identity, genetic information, sexual orientation, marital status, veteran status or socioeconomic status in its educational programs; including co-curricular and extracurricular activities, in the workplace or in hiring practices. HCPSS provides equal access to the Boy/Girl Scouts and other designated youth groups. The following person has been designated to handle inquiries regarding the non-discrimination policies:
Larry Carr, EEO Compliance and Investigations Officer
Howard County Public School System
10910 Clarksville Pike
Ellicott City, MD 21042
410-313-6654 (phone)
TitleIXCoordinator@hcpss.org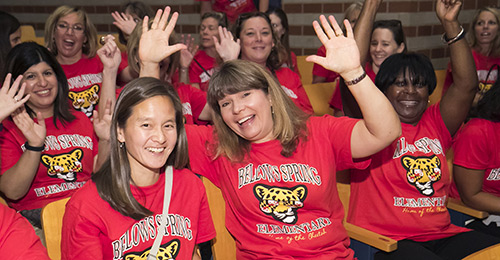 For further information on notice of non-discrimination, visit https://ocrcas.ed.gov/contact-ocr for the address and phone number of the office that serves your area, or call 1–800–421–3481.