Supporting Mental Health & Wellness

HCPSS promotes the mental health and wellness of each of our students to develop their unique strengths, abilities, and characteristics towards success and well-being. Staff consider the variety of factors that impact a student's functioning such as age, cultural background, social emotional skills, academic outcomes, and access to resources.
Learn more about the HCPSS Model for Mental Health Supports in Schools
Seeking Immediate Help
If you or someone you know is having suicidal or thoughts of self-harm, or has taken/ingested drugs or alcohol and is in danger of overdose:
Call 911
Call the 988 Suicide & Crisis Line
Seek immediate help from a health care provider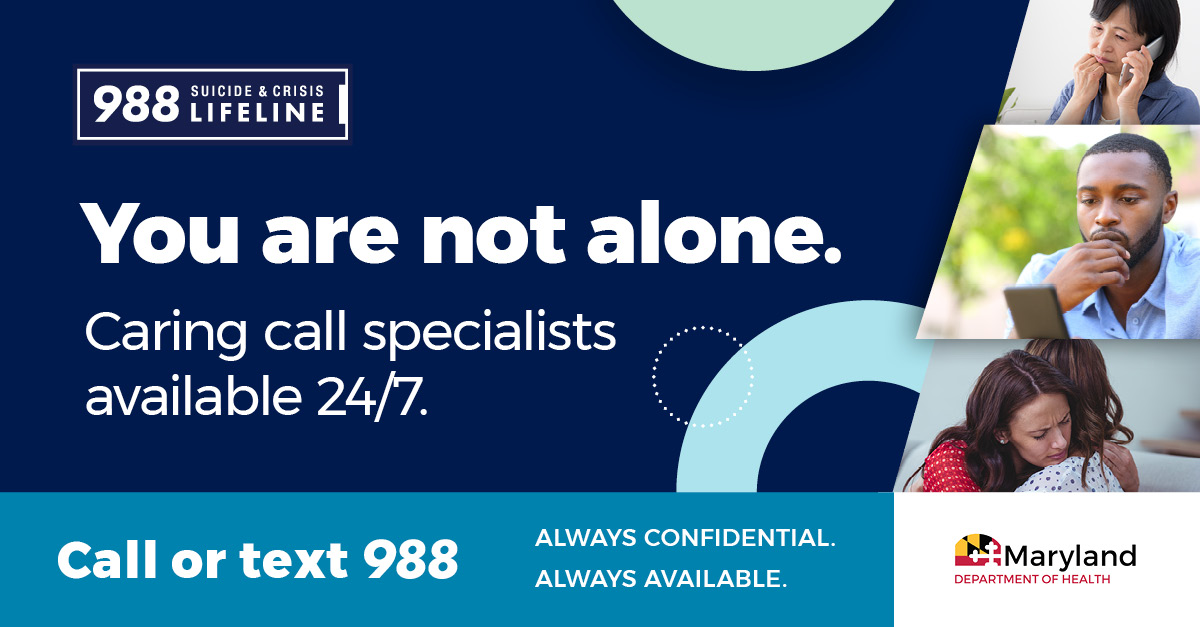 Behavioral/Mental Health
Parents/guardians, family members or friends who are concerned about a child/student's safety, well-being or health should reach out to their school administrator and/or student support team.
Substance Abuse
HCPSS provides substance abuse prevention and intervention services for any students in need, and specifically around tobacco, alcohol and other drugs.
Traumatic Events
HCPSS has student services teams in every school available to support the social-emotional wellbeing of children every school day. During times of increased stress caused by traumatic events occurring close to home or viewed on the news, there is an increase of required services. Our schools are equipped with the resources to support children during the school day, and we want to make sure parents and community members have resources to speak to children outside of school hours.
In addition to the Crisis Supports and Resources, parents/guardians and family members may find these resources helpful:
HCPSS Student Support Services
Employee Well-Being
HCPSS strives to provide staff with an organizational culture and climate that is supportive, safe and healthy. Staff have many resources and programming available to them to support their mental health and well-being.