Substance Abuse Supports & Resources
If you or someone you know is in immediate danger, please call 911.
HCPSS Supports
HCPSS strives to support students prior to disciplinary infractions involving tobacco, drugs and/or alcohol. Student services staff members are available to support and discuss with students and families. In addition, supportive actions may include, but are not limited to, free, non-disciplinary, non-punitive, individualized services such as counseling; mental health services referral, increased monitoring or supervision; parent conferences, referral to the school's Student Support Team (SST), and referral to Student Assistance Program (SAP).
Student Assistance Program
The Student Assistance Program (SAP) is an intervention program used in schools that provides a systematic procedure of early identification, intervention, referral and follow-up for students displaying potentially unsafe behaviors related to involvement with alcohol, tobacco, and other drugs. Parent/guardian(s) and students who are concerned can contact their school for a Student Assistance Form. If you are concerned either before or after a referral is made, you also can reach out to your school counselor for support.
Please note that SAP referrals may result in the following outcomes for students and families: sharing of community resources and/or referral for a free assessment through Integrative Counseling or Grassroots.
For additional information, contact Kami Wagner, coordinator for Student Support Programs at kami_wagner@hcpss.org or Kate Cramer, resource psychologist, at kate_cramer@hcpss.org.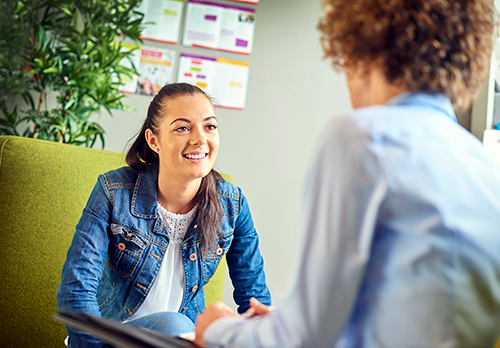 Additional Substance Abuse Resources
Parent CRAFT: A self-paced online video course that teaches parents the skills they need to meet the risks of substance abuse.
Parents Against Vaping: A national grassroots organization founded in response to the youth vaping epidemic.
Peer Recovery Support, 667-203-1253/1264: The HCHD Peer Support staff are available for substance use recovery support, safe usage resources, referrals.
Phoenix Recovery Academy, 301-644-2140 or jnicholson@phoenixrecoveryacademy.org: A recovery high school in Frederick, Md., which meets the individual educational needs of teens recovering from substance use disorder with care, compassion, respect, and rigor.
Sandstone Recovery Centers, 301-679-1883: Mental health, drug, and alcohol rehab centers in Maryland offering age-specific, evidenced-based care for teens, young adults, and adults.
SAMHSA: The Substance Abuse and Mental Health Services Administration offers resources for families coping with substance use disorders.
Tobacco Awareness Program for Teens, 410-313-6360: Encourages skills motivating students to decrease/quit their tobacco/nicotine use.
Tobacco Prevention Toolkit: A Stanford Medical resource, aimed at preventing middle and high school students' use of tobacco and nicotine products.