BSAP Achievement Liaisons (PreK – 12)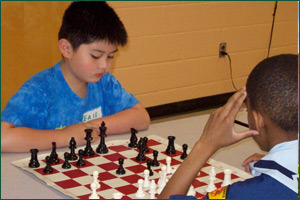 BSAP Achievement Liaisons serve as a resource in each school, working in collaboration with administrators, staff, families, and the community in order to accelerate the academic achievement of all African American/Black students.
Responsibilities
Support African American/Black students and families.
Collaborate with school staff to meet the academic, social and emotional needs of African American/Black students and their families.
Facilitate the involvement and engagement of African American/Black families in the educational process.
Collaborate with national, state, and community organizations to serve African American/Black students and their families more effectively.
Collect, maintain, and analyze data and data trends for African American/Black students.
Monitor academic progress of African American/Black PreK – Grade 12 students.
Conduct Parent Information Meetings in collaboration with the GT office, Special Education department, and Title One.
Assist students with the development of academic and social goals
Assist students in examining and resolving barriers to attaining their maximum potential
Elevate personal pride through culturally focused events
Target Population
As with any BSAP initiative, African American/Black students are the Achievement Liaison's primary target population. However, other student groups may participate BSAP initiatives. Students may be referred to the Achievement Liaison by their teachers, school administrators and/or parents.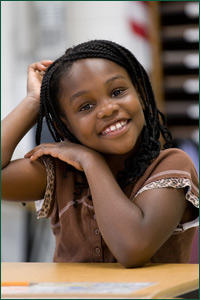 Elementary Schools
Kelli Shimabukuro | Bollman Bridge | 410-880-5920
Vacancy | Bryant Woods | 410-313-6859
Harriet Beckham Lee | Cradlerock | 410-313-7610
Larry Doyle | Ducketts Lane | 410-313-5050
Ayanna Vedor-McNeil | Guilford | 410-880-5930
Stacie Thomas | Hanover Hills | 410-313-8066
Nikiesha Baxter | Jeffers Hill | 410-313-6872
Monica Maiden | Laurel Woods | 410-880-5960
Lezlie Hatcher | Longfellow | 410-313-6879
Nia Anderson | Running Brook | 410-313-6893
Andrea Capel | Stevens Forest | 410-313-6900
Tamekah Wilkins | Swansfield | 410-313-6907
Karen Purifoy | Talbott Springs | 410-313-6915
Middle Schools
Tahesha Todd| Lake Elkhorn | 410-313-7600
Darius Leak | Murray Hill | 410-880-5897
Duane Tyler | Mayfield Woods | 410-313-5022
Charles Tate | Oakland Mills | 410-313-6937
Sean Jones | Patapsco | 410-313-2848
Tiffani Pegeuse | Patuxent Valley | 410-880-5840
Vacancy | Wilde Lake | 410-313-6957
Kyron Walker | Harper's Choice | 410-313-6929
Vacancy | Thomas Viaduct | 410-313-8711
High Schools
Mark Sturdivant | Atholton | 410-313-7065
Joshua Peoples | Guilford Park |
Jessica Ekanem | Hammond | 410-313-7615
Lakisha West | Homewood | 410-313-7081
Anisha Thompson | Howard | 410-313-2867
Tonya Grice | Long Reach | 410-313-7117
Bryan Ringgold | Oakland Mills HS | 410-313-6945
Earin Saunders | Wilde Lake HS | 410-313-6973
Demika Johnson | Reservoir | 410-888-8850
Sean Jones | Mt- Hebron | 410-313-2880
Kamesha Milton | Glenelg/Marriotts Ridge | 410-313-5528/410-313-5568
Richard McCray | Centennial/River Hill | 410-313-2856/410-313-7120