Black Student Achievement Program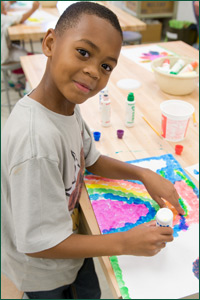 Overview
The HCPSS Black Student Achievement Program (BSAP) works in closing the achievement gap evident in the patterns of data between black students and the student population at large. Over the years the BSAP, established in 1986, has been a valuable resource to the school system, black students, their parents and the community. Through a coordinated system of services, BSAP guides black students to develop education, career and personal/social competencies.
Targets
The ultimate goal of the HCPSS BSAP is to help black students excel as leaders, conquer challenges of the 21st century and become college and career ready upon high school graduation. BSAP staff encourage students and parents to strive for:
Report card grades B or above in all courses
Enrollment in G/T and AP classes
Enrollment in SAT prep courses
Exceeding passing scores on each HSA test
Zero disciplinary referrals
Involvement in clubs and/or athletic teams
Involvement in community service
Six Ps
BSAP students follow the 6 Ps:
Proud – Feel great satisfaction when you have achieved your goal.
Prompt – Be on time without delay.
Persistent – Never give up when things seem difficult.
Productive – Always produce quality work.
Polite – Show good manners towards others in behavior and speech.
Prepared – Be organized, equipped and ready to learn.