HCPSS Careers and Job Opportunities

Inside HCPSS Podcast – Episode 6 – A Quality Educator in Front of Our Students Every Day
Join HCPSS Superintendent Dr. Michael J. Martirano in the sixth episode of the Inside HCPSS podcast as he and his guests discuss our outreach in recruitment and hiring, a competitive wage and benefits package, and our staff development initiatives. Plus, stay tuned to the end of the episode as Dr. Martirano shares a special message to anyone interested in coming to work for us. Read a full transcript of the conversation →
View & Apply for Current Openings
Current vacancies at HCPSS are available for viewing online, where you also can apply.
View Current Openings and Apply Now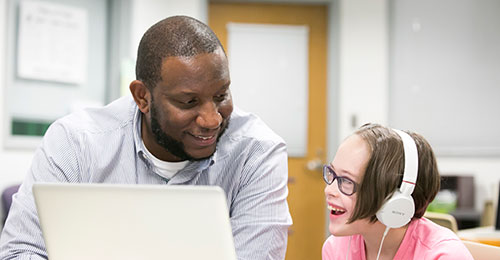 Support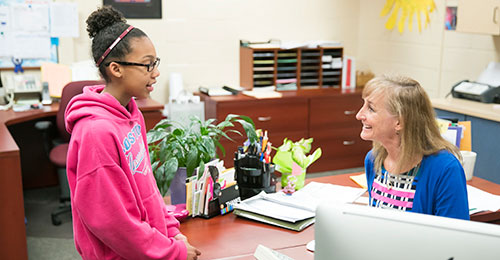 Temporary Services
Application Process
Individuals applying for positions must complete all sections of the online employment application and submit a completed application before the closing date (if applicable) in order to be considered for the position. A resume should not be substituted for the information required on the employment application.
Employment Background Checks are required for all employees.
The Howard County Public School System participates in E-Verify. View additional information on E-Verify and visit the E-Verify website.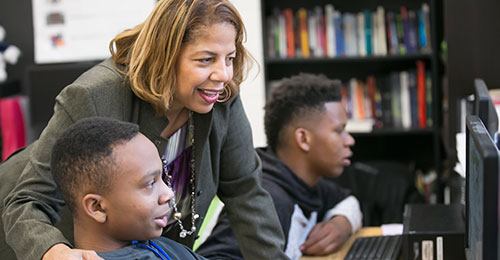 Kimberly-Ann Wilson, Speech-Language Pathologist, Mount Hebron High School – Learn more about how she works to enhance her student's communication skills →
Frequently Asked Questions
Get the answers to frequently asked questions about employment at HCPSS, and the school system in general.
HR Contacts
Human Resources – 410-313-6693
Substitute Teacher Inquiries/Positions: 410-313-7035
Benefits Questions: 410-313-6710
Fax:

410-313-6692
Employee Well-Being
HCPSS values every student, employee and community member. HCPSS strives to provide staff with an organizational culture and climate that is supportive, safe and healthy. Staff have many resources and programming available to them to support their mental health and well-being.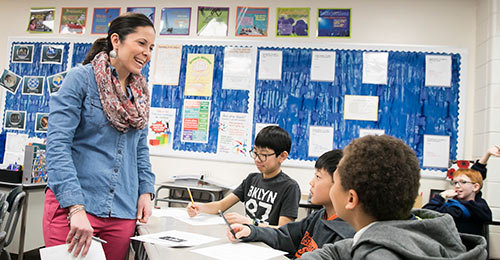 Jennifer Speace, English Language Arts Teacher, Folly Quarter Middle School – Find out more about her approach to teaching →
Diversity, Equity and Inclusion
The Howard County Public School System is among the high-achieving education systems in the state and nation. What makes us so great? We have much to be proud of—including the high number of students who graduate and go on to college, strong SAT scores, and innovative programs. Yet our varied backgrounds and commitment to inclusiveness remain our greatest strengths. That's why HCPSS is working to increase the diversity of our teaching and workforce to ensure our people reflect the growing diversity of our student body.
HCPSS has developed many initiatives to advance equity and embrace diversity and inclusion. Learn more about our efforts and why they make HCPSS a great place to work!
Equal Opportunity
The Howard County Public School System does not discriminate on the basis of race, color, national origin, sex, disability, or age in its programs and activities and provides equal access to the Boy/Girl Scouts and other designated youth groups.
The following person has been designated to handle inquiries regarding the non-discrimination policies:
Larry Carr, EEO Compliance and Investigations Officer
Howard County Public School System
10910 Clarksville Pike
Ellicott City, MD 21042
410-313-6654 (phone)
410-313-1645 (fax)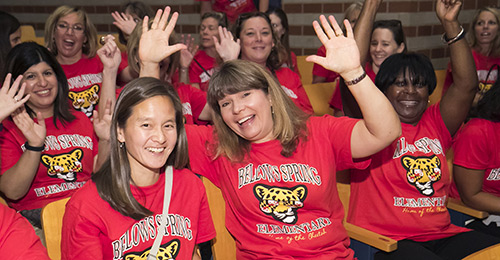 For further information on notice of non-discrimination, visit https://ocrcas.ed.gov/contact-ocr for the address and phone number of the office that serves your area, or call 1–800–421–3481.