Fine Arts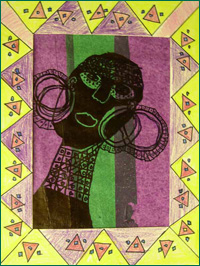 Fine Arts
The fine arts (theatre, visual art, music and dance) are among humanity's greatest aesthetic and intellectual achievements. They communicate a broad range of ideas and feelings, and have been a primary means of transmitting culture throughout history. Their persuasive powers influence an enormous range of human activities. The arts are an integral part of every child's learning and cognitive development.
Theatre Arts & Dance
Theatre Arts provides the opportunity for students in Grades 9-12 to establish life-long relationships with theatrical expression. Theatre instruction combines the study of theatre history and dramatic literature with the development of interpretive and emotional skills.
Visual Arts
The Visual Arts program educates, informs and involves students and the school community in meaningful child-centered experiences that develop artistic behaviors, critical and creative thinking, and production. More info….
Music
The Music Education Program of the HPCSS prepares all students to meet the requirements of state and national music education standards. More info….
Performance And Exhibition Schedules