HCPSS 2021-2022 School Year
The 2021-2022 school year sees a full return to in-person learning, with the exception of K-6 students enrolled in the Digital Education Center.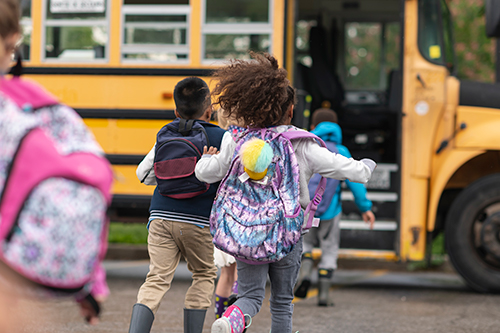 Jan. 4, 2022 Update: Virtual Instruction
Keeping schools healthy, safe and open for in-person instruction remains our top priorities because we know that the school environment is most conducive to student learning and support.
Throughout the pandemic, we have maintained dialog with HCHD and school administrators to assess when high levels of unavailable staff and/or students result in operational limitations that require a school to move to a temporary virtual instruction model.
If a school moves to virtual instruction, it will remain virtual only until adequate numbers of staff and/or students may return safely and instruction may feasibly be provided in an in-person setting. These decisions will be made on a case-by-case basis in collaboration with HCHD, while still meeting the State's requirements and expectations regarding in-person instruction.
Read the full update online.
Questions?
We have you covered! See below for information on the 2021-2022 school year and visit the HCPSS Help site for answers to frequently asked questions.
Health & Safety
Communication