2020-2021 School Year – Middle School
The 2020-2021 virtual instruction model provides students with, on average, 3 hours of synchronous learning with their teachers four days each week. The remaining instructional time is designated for students to complete asynchronous learning activities and assignments.
Students also have daily opportunities to access additional synchronous supports.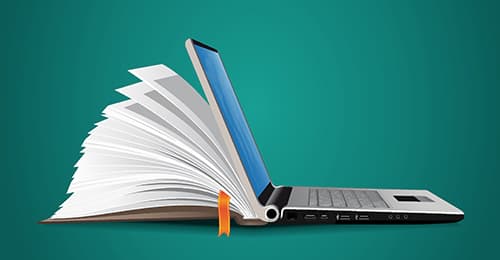 Synchronous Lessons
Middle school students are enrolled in 4 class periods in the fall semester and 4 class periods in the spring semester. One class period could include two semester long classes.
In the fall virtual instruction model, for each course, middle school students will engage in four 45-minute synchronous lessons via Google Meet each week and will engage in asynchronous learning activities and assignments using the Canvas learning management system.
There also are designated synchronous sessions for students to receive additional support for weekly assignments. Students receiving additional supports or related services during the year will receive services during times that do not conflict with class sessions. Students receiving music sectionals will receive sectionals during times that do not conflict with class instruction or support sessions.
For each synchronous lesson, students are expected to engage in the lesson, respond to questions and participate in class activities.
Teachers will post weekly activities and assignments by Monday at 8:00 a.m.
Asynchronous Assignments
Asynchronous assignments should take students 3-4 hours per course to complete, and are due by the start of class on the following Monday.
Within the weekly set of asynchronous assignments, teachers may designate one assignment each class period to be due by the start of the next class period to ensure continuity of learning and preparation for class discussion. This daily assignment should take no more than 30 minutes to complete and students will have the option to work on remaining asynchronous assignments flexibly throughout the week.
Grades 6-8 Sample Student Schedule – 2020-2021 School Year
Monday
Tuesday
Wednesday
Thursday
Friday

Additional Synchronous Support for Period 1

8:30 – 8:50

Additional Synchronous Support for Period 2

8:30 – 8:50

Asynchronous Work Time / Student Supports

8:30-3:15

Additional Synchronous Support for Period 1

8:30 – 8:50

Additional Synchronous Support for Period 2

8:30 – 8:50

Period 1 – Synchronous Class

9:00 – 9:45

Period 1 – Synchronous Class

9:00 – 9:45

Period 1 – Synchronous Class

9:00 – 9:45

Period 1 – Synchronous Class

9:00 – 9:45

Period 2 – Synchronous Class

10:00 – 10:45

Period 2 – Synchronous Class

10:00 – 10:45

Period 2 – Synchronous Class

10:00 – 10:45

Period 2 – Synchronous Class

10:00 – 10:45

Synchronous Flex Time/SEL

10:50 – 11:20

Lunch / Asynchronous Work Time / Student Supports

10:45-1:10

Lunch / Asynchronous Work Time / Student Supports

10:45-1:10

Lunch / Asynchronous Work Time / Student Supports

10:45-1:10

Lunch / Asynchronous Work Time / Student Supports

11:20-1:10

Period 3 – Synchronous Class

1:10 – 1:55

Period 3 – Synchronous Class

1:10 – 1:55

Period 3 – Synchronous Class

1:10 – 1:55

Period 3 – Synchronous Class

1:10 – 1:55

Period 4 – Synchronous Class

2:10 – 2:55

Period 4 – Synchronous Class

2:10 – 2:55

Period 4 – Synchronous Class

2:10 – 2:55

Period 4 – Synchronous Class

2:10 – 2:55

Additional Synchronous Support for Period 3

2:55 – 3:15

Additional Synchronous Support for Period 4

2:55 – 3:15

Additional Synchronous Support for Period 3

2:55 – 3:15

Additional Synchronous Support for Period 4

2:55 – 3:15
Modified Schedules for Early Dismissal Days
Grades 6-8 – Scheduled Three Hour Early Dismissal Virtual Schedule
Student Day: 8:30-12:15
8:30-9:15 – Period 1
9:30-10:15 – Period 2
10:30-11:15 – Period 3
11:30-12:15 – Period 4