Grade 2 Science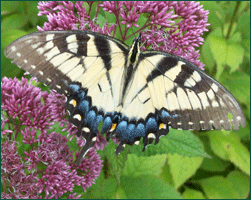 Grade-level Overview
Students in second grade use the skills and processes of science to Observe and describe the varying locations and physical appearance of the Moon throughout a month; compare local land features; describe local soil characteristics and identify causes, effects, and preventions of soil erosion; describe and compare physical interactions of matter; compare the characteristics and basic needs of a butterfly throughout its life cycle.
Curriculum Objectives
For detailed information on Grade 2 curriculum objectives and goals, click here

.
Units-At-A-Glance
Following are documents that summarize vocabulary and key ideas broken down by unit and lessons.
Parent Science Resources Links
Student Friendly Interactive Web Sites
Following is a list of websites to visit that supports our second grade level science curriculum.